When Your Job Aggravates A Pre-Existing Condition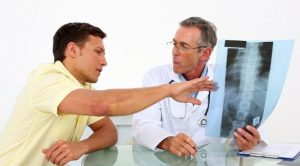 Aggravation to pre-existing conditions is an area where many workers have many misconceptions or confusion. It is important to realize that workers' compensation benefits are designed for any injury sustained on the job; this means injuries that were sustained fully on the job as well as injuries that came as a result of job-related aggravation to pre-existing conditions.
Put simply, if you suffered a worsening to a pre-existing condition or injury that you believe was caused due to your job, you may be entitled to workers' compensation benefits.
Insurance companies and employers all too often try to exploit this confusion or the subtlety of these injuries by claiming that an employee was not completely honest or forthright with respect to his or her conditions. This will often form the foundation of his or her denial.
Because of this, it is extremely important that workers with these types of injuries get help from a lawyer who can fully document their injuries and obtain the benefits to which they are entitled.
Experience In Identifying Aggravation To Existing Conditions And Seeking Compensation
This is precisely what our team at Ballard Law Firm has been doing for more than 20 years. Regardless of the stage in the process with which you are faced — from initial application to appeals — we will take our expertise to do everything possible to advocate for you and get you the benefits you need and deserve.
That said, it is extremely important to get in touch as soon as possible so that you can take the best possible steps to help ensure a successful application. We look forward to hearing from you.
To reach out and schedule a free initial consultation to discuss a personal or work injury or nursing home negligence, call James Ballard at 515-221-2521 or Contact Us.