Compassionate Representation Following Work-Related Fatal Injuries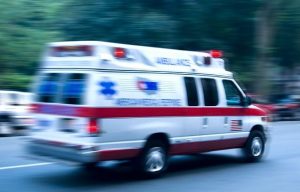 The death of a loved one is one of the most painful and challenging events in life. These already overwhelming events are only exacerbated by the fears of lost income and economic concerns. While nothing can truly fill the void, workers' compensation benefits can help provide widowers, widows, children and other dependents a certain economic security during these difficult times of grieving.
As with all workers' compensation cases, it is important to reach out and partner with counsel in fatal injury cases.
Experienced Advocacy For Families Of Those Killed On The Job
We at Ballard Law Firm fuse our decades of experience and comprehensive knowledge with compassion and empathy in each fatal injury case on which we work. We know how difficult it can be for grieving families to reach out to a law firm in these situations, and this completely informs our approach. Our foremost goal is to help people elevate their quality of life following such a loss, and our approach enables us to work through the system as effectively as possible so that we can obtain needed benefits for families.
Additionally, if there are any potential third-party wrongful death claims, our attorney and team will do everything we can to pursue those and maximize your compensation.
In these cases, it is important to get in touch as soon as possible — let us take care of the legal side of things while you take care of personal issues. We urge you to get in touch.
To reach out and schedule a free initial consultation to discuss a personal or work injury or nursing home negligence, call James Ballard at 515-221-2521 or Contact Us.