Fighting Denied Workers' Compensation Claims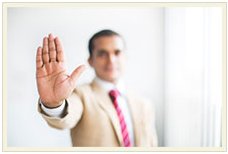 If your workers' compensation claim has been denied, it is important to understand your rights and that this is far from uncommon. Workers' compensation claims are vigorously denied. Those who have attempted to obtain benefits know this well.
They will try any possible means of denying claims, but some of the most common include claims of:
Willful employee misconduct
An attempt to injure another employee
Willful failure to use a safety appliance
Willful failure to perform required statutory duties
Horseplay
Intoxication or impairment
Pre-existing medical conditions
Failure to report on an accident in a timely manner
The most important thing you can do if you have been denied an injury claim is to reach out to a skilled attorney.
To reach out and schedule a free initial consultation to discuss a personal or work injury or nursing home negligence, call James Ballard at 515-221-2521 or Contact Us.
Regardless of the denied claim issue with which you are faced, we are ready to bring the comprehensive knowledge and expertise that we have honed in more than 20 years of workers' compensation practice to advocate for you. We will partner directly with you to understand your injury, circumstances and all other pertinent information around the denial of your claim. From there we will make any corrections necessary, collect any further needed documentation and information and put together the strongest appeal possible.
Because there are deadlines and time frames related to these issues, it is important to reach out as soon as possible. We look forward to hearing from you.