Des Moines Back Injury Compensation Lawyer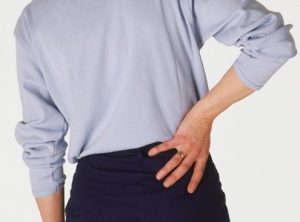 Back injuries present some of the most frequent and serious types of injuries on the job. In addition to being immensely painful, these kinds of injuries can keep workers away from the job for significant periods. Fusions, pain management therapies and rehabilitation are not only expensive and drawn-out — they result in significant bills and lost wages.
When back injuries are extremely serious, they can be debilitating and can cause even further issues for a career. Fortunately, workers' compensation benefits can help workers address many of these issues in the immediate and long term.
Seeking The Compensation You Deserve
If you or someone close to you suffered an injured back on the job, it is extremely important to get the treatment you need and to inform your employer about the injury. From there, get in touch with a skilled legal team that can inform you of your rights and help you obtain the benefits you need and deserve.
To reach out and schedule a free initial consultation to discuss a personal or work injury or nursing home negligence, call James Ballard at 515-221-2521 or Contact Us.
For more than two decades, our attorney and team at Ballard Law Firm have helped clients secure workers' compensation benefits for back injuries, including:
Soft tissue injury, including whiplash
Sciatica
Back disk injuries
Cervical and lumbar strains/sprains
Impingement of nerves
Degenerative disk disease
Regardless of your injury, we encourage you to get in touch as soon as possible and to schedule a free initial consultation.