On-The-Job Construction Accidents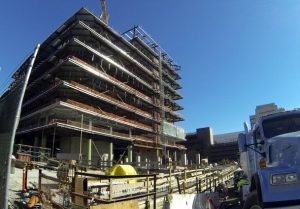 Society owes a serious debt to construction workers — individuals who take on significant risk while building the infrastructure we all depend upon. These workers are often on their feet for much of the day in sometimes extreme conditions (heat) undergoing strenuous lifting and working with potentially dangerous machinery. When an accident occurs, the injuries can be serious, catastrophic and even fatal. As such, it is crucial the victims and their families are provided compensation to heal and recover as best as possible.
Fortunately, workers' compensation benefits can provide the compensation needed in these times. That said, the skill of an attorney is often critical in obtaining benefits.
Experienced Representation In Construction-Related Accidents
Having worked on these issues for more than 20 years, our lawyer and team at Ballard Law Firm are ready to take our comprehensive experience and expertise to do everything to obtain workers' compensation benefits if you or someone close to you has been injured due to:
Electrical and plumbing accidents
Industrial equipment accidents
Production and assembly line accidents
Construction crane accidents
Falling debris
Falls and falling objects
Unbarricaded openings
Crane, bulldozer, forklift accidents
Vehicle accidents
Hazardous material exposure
Occupational diseases
Electrocution and shocks
Additionally, if the injury was the fault of a third party, we will do everything we can to secure the compensation to which you are entitled via a third-party personal injury claim.
To reach out and schedule a free initial consultation to discuss a personal or work injury or nursing home negligence, call James Ballard at 515-221-2521 or Contact Us.