Des Moines Third-Party Injury Claims Lawyer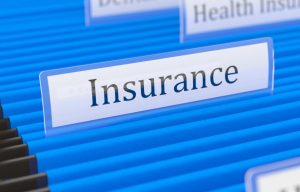 In the majority of workers' compensation cases, there are only two parties involved: the worker injured on the job and his or her employer.
Workers' compensation is what is referred to as a "no-fault" system. In practice, that means that the nature of the accident (barring rare extenuating circumstances) is irrelevant — benefits are to be provided regardless of the nature of the accident. In personal injury cases, however, negligence plays an integral role.
Third Party Contributions To Your Injury
A personal injury case can arise in a workers' compensation case if a third party is negligent and causes injury to a worker. This kind of situation often arises if a commercial driver gets into an accident with another driver. Because he or she was injured on the job, workers' compensation benefits are still obtainable. The accident, however, was caused by the negligence of another driver, meaning the worker can also pursue a personal injury claim.
These third-party claims allow workers to recover damages for suffering, pain and projected future economic damage, along with the benefits provided by workers' compensation.
It is important to note, however, that these systems interact in complex ways. Maximizing damages and benefits requires a comprehensive expertise of both domains of law — anything less can actually lead to a catastrophic financial outcome. As such, partnering with a skilled attorney is absolutely crucial.
Because we at Ballard Law Firm have been working on personal injury and workers' compensation cases for more than 20 years, we have a comprehensive knowledge of how these systems work and interact. Our lawyer and team are ready to bring our experience and hands-on approach to do everything possible to obtain the compensation you deserve.
To reach out and schedule a free initial consultation to discuss a personal or work injury or nursing home negligence, call James Ballard at 515-221-2521 or Contact Us.